Charging | Starter | Ignition | Lighting | Chassis | Good Stuff | Order | Links | Shop
---
Classic Boxer Charging Version 3.0 $29.95 plus shipping
"I hear, and I forget. I see, and I learn. I do, and I understand."
The only book you'll need to understand and administer to your Boxer charging needs. No Airhead owner should be without this classic! Classic Boxer Charging includes color graphics, explicit photos, and charging system wiring diagrams for every Airhead Boxer model 1970- 1995 (in color!). Keep your Boxer thump, thump, thumping along! Recently updated with all the latest wisdom.
SAE FLAT 2-PIN CONNECTOR $4.00
Fused leads connect directly to battery and provide easy connectivity for chargers and accessories.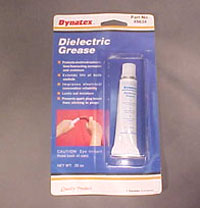 Dielectric Grease $3.50
Proper protection for all electrical terminals and connections. Prevents corrosion and oxidation. Critical for preventing damage to ingnition control units on Boxers. A near lifetime supply in one small tube.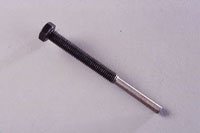 Rotor Removal Tool $5.00
Hardened steel replica of factory tool. Essential for removal and replacement of rotor.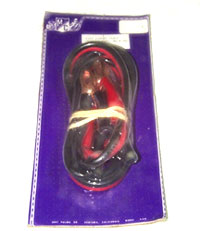 Jumper Cables $24.95
Hey, you never know when you're going to roll up on one of America's iron horses or brand X bikes with a dead battery. Be a hero...this set is small enough to carry under your seat or tail cowling, made specifically for motorcycles.
These are REAL jumper cables, not tangle prone cheapos...don't get caught with a substitute, get the real deal.
---
Charging | Starter | Ignition | Lighting | Chassis | Good Stuff | Order | Links | Shop