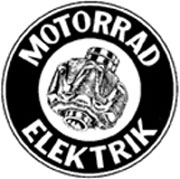 About Motorrad Elektrik
---
Charging | Starter | Ignition | Lighting | Chassis | Good Stuff | Order | Links | About
Rick Jones has been riding, working and living on BMW Motorcycles for over 30 years.
Motorrad Elektrik has, since 1989, been servicing the needs of BMW riders all over the world. Be it the weekend rider or the world explorer, Rick has established himself as the guru of the mysterious world of electro mojo.
Riders like Bob Higdon, Dr. Gregory Frazier, the late Ed Culberson and hundreds of others depend on Motorrrad Elektrik components as they wander the globe.
You don't have to ride the highest peaks or traverse the darkest ravines of the Darien Gap to benefit from Rick's knowledge...bright lights and smooth running air cooled boxers are what Motorrad Elektrik is all about.
Now Offering Full Shop Services!
In addition to providing essential electronics for BMWs for the past 30 years, Motorrad Elektrik offers complete restoration and repair services with a primary focus on Airheads.
Installation of Omega alternators, ND starters, or Alpha ignitions can easily be arranged, just schedule a visit and go explore the Barber Vintage Museum (45 minutes away) while your goodies are installed. Major services could also operate on those conditions, as well as tire services.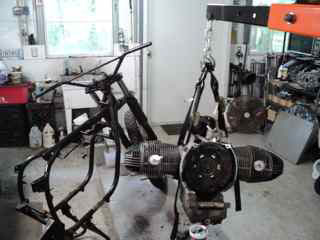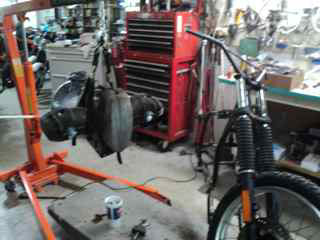 Says Rick "I have been working on motorcycles for as long as I've been riding them, nigh onto 50 years. I started working on BMW boxers in the mid-70s when I moved for college to a town with a BMW dealership.
I've been providing service for Airheads (and other Beemers) for a steady 36 years, with all phases of maintenance or repair available. From high-quality restorations to maintaining really nice original machines we do it all with the highest standards and practices.
I've been working on Airheads since 1976 when I began working in a dealership, and never looked back. Lots of hands-on experience, from uncrating and servicing new /7 models to routine maintenance on motorcycles that were ridden far and fast. Now, some 44 years later, that gives me the firsthand knowledge of the intricacies of what is or is not correct in a restoration or how a properly tuned engine runs.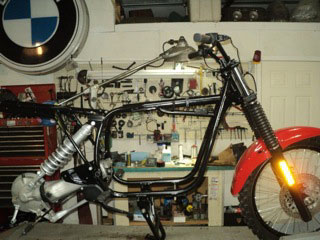 In addition to basic maintenance, I do restorative work to bring back from the dead your special project or acquisition, as little or as much as you wish, up to and including restoration to as-new condition.

Or, you might just want a solid old bike with correct and proper maintenance that will take you to the horizons, worry free. Appraisal and advice are offered to keep you out of the deep end.
It's also possible to ship me your transmission or final drive for repair. I routinely build 5 speed transmissions and install the output shaft bearing retainer circlip to make them reliable again, as well as adding the lower first or taller fifth gear if desired.

Resealing the final drive unit is a good time to inspect and evaluate the rear splines, reconditioning is available to make the slack in the rear wheel go away.
Call me with questions or email, I'll be happy to discuss your particulars and arrive at a solution for keeping your Airhead reliable and worry-free for as long as you want to ride it.
- Rick Jones

---
Charging | Starter | Ignition | Lighting | Chassis | Good Stuff | Order | Links | About