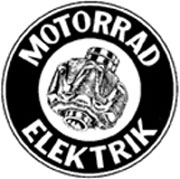 About Motorrad Elektrik
---
Charging
| Ignition | lighting | Chassis | Good Stuff | Order | Links
Rick Jones has been riding, working and living on BMW Motorcycles for over 30 years.
Motorrad Elektrik has, since 1989, been servicing the needs of BMW riders all over the world. Be it the weekend rider or the world explorer, Rick has established himself as the guru of the mysterious world of electro mojo.
Riders like Bob Higdon, Dr. Gregory Frazier, the late Ed Culberson and hundreds of others depend on Motorrrad Elektrik components as they wander the globe.
You don't have to ride the highest peaks or traverse the darkest ravines of the Darien Gap to benefit from Rick's knowledge...bright lights and smooth running air cooled boxers are what Motorrad Elektrik is all about.
Look for Rick's traveling road show at BMW rallies around North America.
---
Charging
| Ignition | lighting | Chassis | Good Stuff | Order | Links